See Big Ideas on a Micro Platform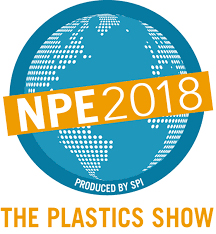 What
The NPE 2018 Plastics show for the 65,000 professionals from 20,000 companies in over 120 countries that comprise the global plastics supply chain and end-user market. With over 2,100 exhibiting, the 2018 NPE show met expectations and broke all previous attendance records.
Where
Orange County Convention Center, Orlando Florida, West Hall.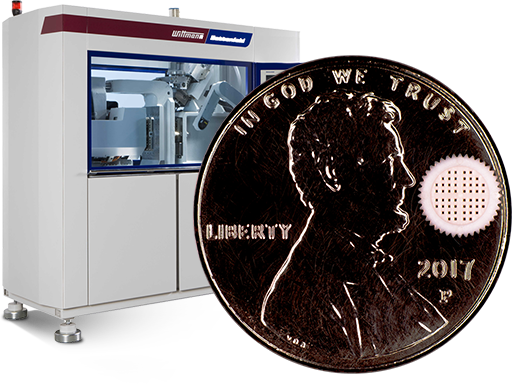 Why
Mold Craft presented ± .0001" precision tolerance micro molding of POK parts weighing only .007 grams. We were molding a 100µm Filter Screen, using a 2 cavity, 3 plate micro mold with one "A" side and 2 "B" sides featuring .004" x .004" shut offs and .002" radii. The Micro Mold will be running on the energy and cost efficient Wittmann Battenfeld MicroPower 15t precision press featuring a rotary platen, EOAT and robot with camera for optimized performance in Mold Craft's Booth.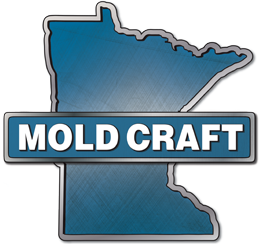 Mold Craft, Inc. has been Designing & Building Molds since 1964 and will be demonstrating micro molding starting with DFM.  Our free DFM Criteria Check List is a typeable .pdf format document available at NPE 2018 that will help you describe your perfect micro mold.  Return the completed document available at NPE 2018 and we'll respond with information and advice on moldability and how to manufacture.  Our complete design package includes models, assembly views, bill of materials and prints with fully documented dimensions and tolerances for the micro mold.
With Tight Tolerance manufacturing of ± .0001", using the latest CNC, Wire EDM and Sinker EDM equipment.  Mold Craft offers In House Sampling to provide you with preliminary process development temperatures and pressures.  It means "perfection driven" parts – the first time.

Wittmann Battenfeld is the only manufacturer offering plastic processors worldwide a complete range of innovative robot automation and injection molding machine technology, along with auxiliary equipment for material conveying, blenders, dryers, granulators, and temperature controllers. They provide ONE STOP SHOP solutions for individual work cells to fully integrated systems, and have the advantage of providing the technology to integrate everything together. They also have a worldwide sales and service network, which provides award winning local service and support.

The Conair Group is a leading global supplier of auxiliary equipment for plastics processors, including resin drying systems, blenders, feeders and material-conveying systems, heat-transfer equipment and granulators. Extrusion solutions include upstream gravimetric control systems, film and sheet scrap-reclaim systems and downstream equipment for pipe and profile extrusion.
Conair heat-transfer products – including Thermolator®temperature-control units, portable and central chillers and cooling towers – help plastics processors achieve plant productivity and profitability through shorter molding cycles, increased energy efficiency and improved part quality.

PolySource is a leader in engineered plastic resin solutions.  We're an applications development and materials supply company, assisting with mold design, processing, materials selection, logistics and warehousing.  PolySource manages the needs of customers through its experienced technical sales force, impeccable customer service team, and network of warehouses.  It's the PolySource approach that separates us from the competition.
We are Distributors.  We work with the best plastics suppliers across the globe and utilize the latest logistics and support technology.  Every project is accurate and on time for you.
We are Consultants. We're an application development focused business.  Our sales team knows the plastics industry and technology inside and out.  We support new application developments and tackle existing applications where a problem may exist with your current supplier.
We are Entrepreneurs.  We don't believe in working through layers of people and processes to get the job done.  We've built a culture of innovation, flexibility and trust, and that extends to every customer interaction.  Your success = Our success.
Mold Craft also had personnel in the Sodick booth where we were molding a PPSU 100µm filter screen micro parts using an eight cavity mold in the LP20VRE vertical Molding Machine with Two Stage Plunger System.

Molding with PPSU using the LP20VRE vertical Micro Molding Machine that has been engineered to be the most precise machine on the market, using a two-stage plunger injection unit without a check ring and a true hybrid precision clamping mechanism. Sodick will use robotics to unload molded parts from the machine on the NPE 2018 show floor.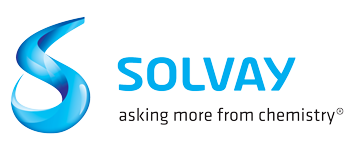 Solvay, a world leader in high performance polymers, offers an unmatched portfolio of specialty polymers that are designed to meet the critical requirements that engineers face every day. Among them is KetaSpire® PEEK, one of the highest performing semi-crystalline thermoplastics commercially available. With distinct performance advantages over competitive materials, KetaSpire® PEEK exhibits high mechanical strength at continuous-use temperatures up to 240°C (464°F), excellent wear and abrasion resistance, best-in-class fatigue resistance, exceptional chemical resistance, and ease of melt processing.
Visit www.SolvayUltraPolymers.com to learn how KetaSpire® PEEK can meet your demanding applications too!
ViSCO Technologies is the expert in Machine Vision system.  ViSCO's strength is the total solution proposal including optical systems such as cameras and lightings required for machine vision inspection in addition to high-performance machine vision main unit.  We can detect the defect of non-fill and other for microfilter by our various inspection technologies.
Guarantee consistent service as "the best vision partner" from configuration, operation and troubleshooting even after implementation.

Perfection-Driven Micro Molds For Perfection-Driven Customers