See Big Ideas on a Micron Platform

Save the date: May 7th – 11th, 2018.
What
The NPE 2018 Plastics show for the 65,000 professionals from 20,000 companies in over 100 countries that comprise the global plastics supply chain and end-user market. This show only exhibits every 3 years. Don't miss it.
Where
Orange County Convention Center, Orlando Florida, West Hall, booth w4207.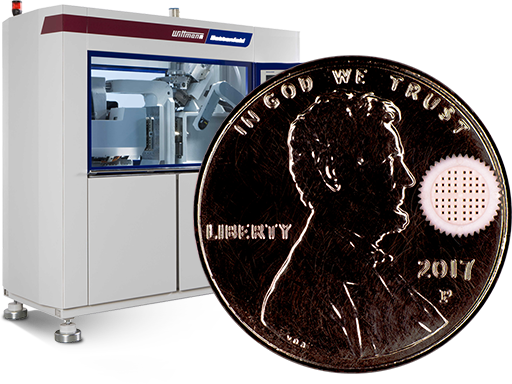 Why
Come see Mold Craft's ± .0001" precision tolerance micro molding of POK parts weighing only .007 grams. We'll be molding a 100µm filter screen, using a 2 cavity, 3 plate micro mold with one "A" side and 2 "B" sides featuring .004" x .004" shut offs and .002" radii. The Micro Mold will be running on the energy and cost efficient Wittmann Battenfeld MicroPower 15t precision press featuring a rotary platen, EOAT and robot with camera for optimized performance.
Free Registration
Compliments of Mold Craft, Inc
Check mold-craft.com for NPE 2018 updates.
Perfection-Driven Micro Molds For Perfection-Driven Customers